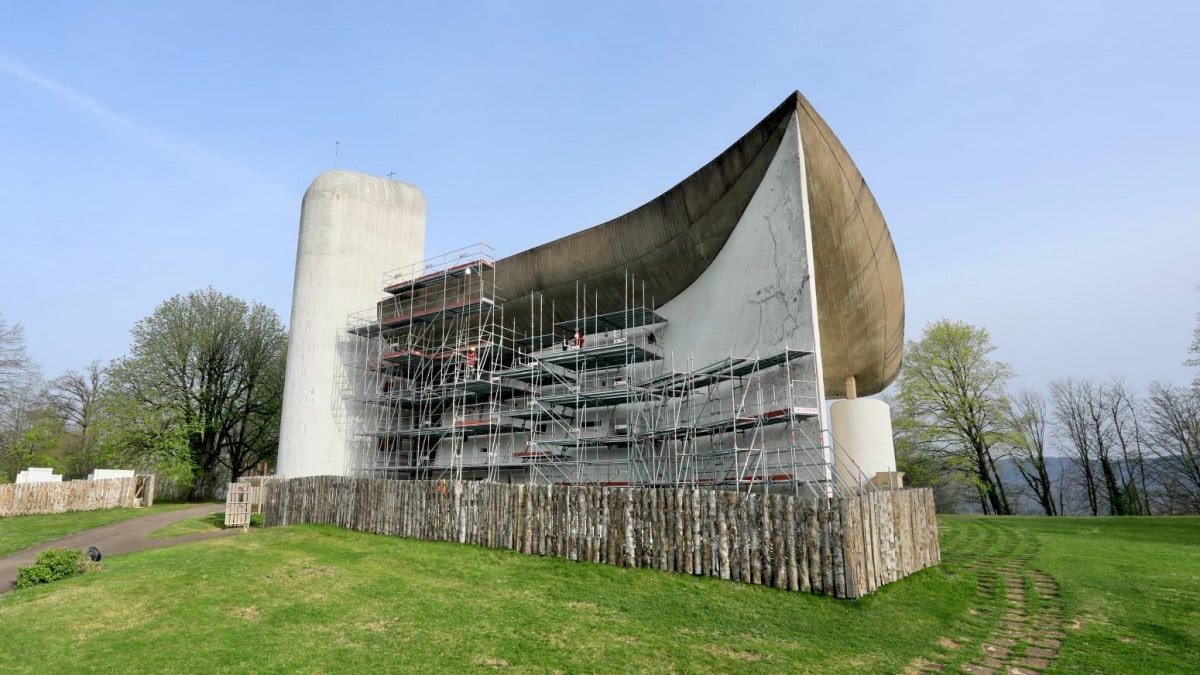 Why renovation work on the chapel?
The Chapel of Notre-Dame du Haut by Le Corbusier, inaugurated on the 25th June 1955, has not undergone the appropriate repair of the concrete used in the middle of the last century, which has been damaged over time.
All constructions require permanent maintenance according to the evolution over time of the materials that compose them.
These pathologies are of different natures.
Spalls are surface splinters that result from the swelling of the reinforcement by oxidation linked to the migration of humidity in the micro-cracks of the concrete.